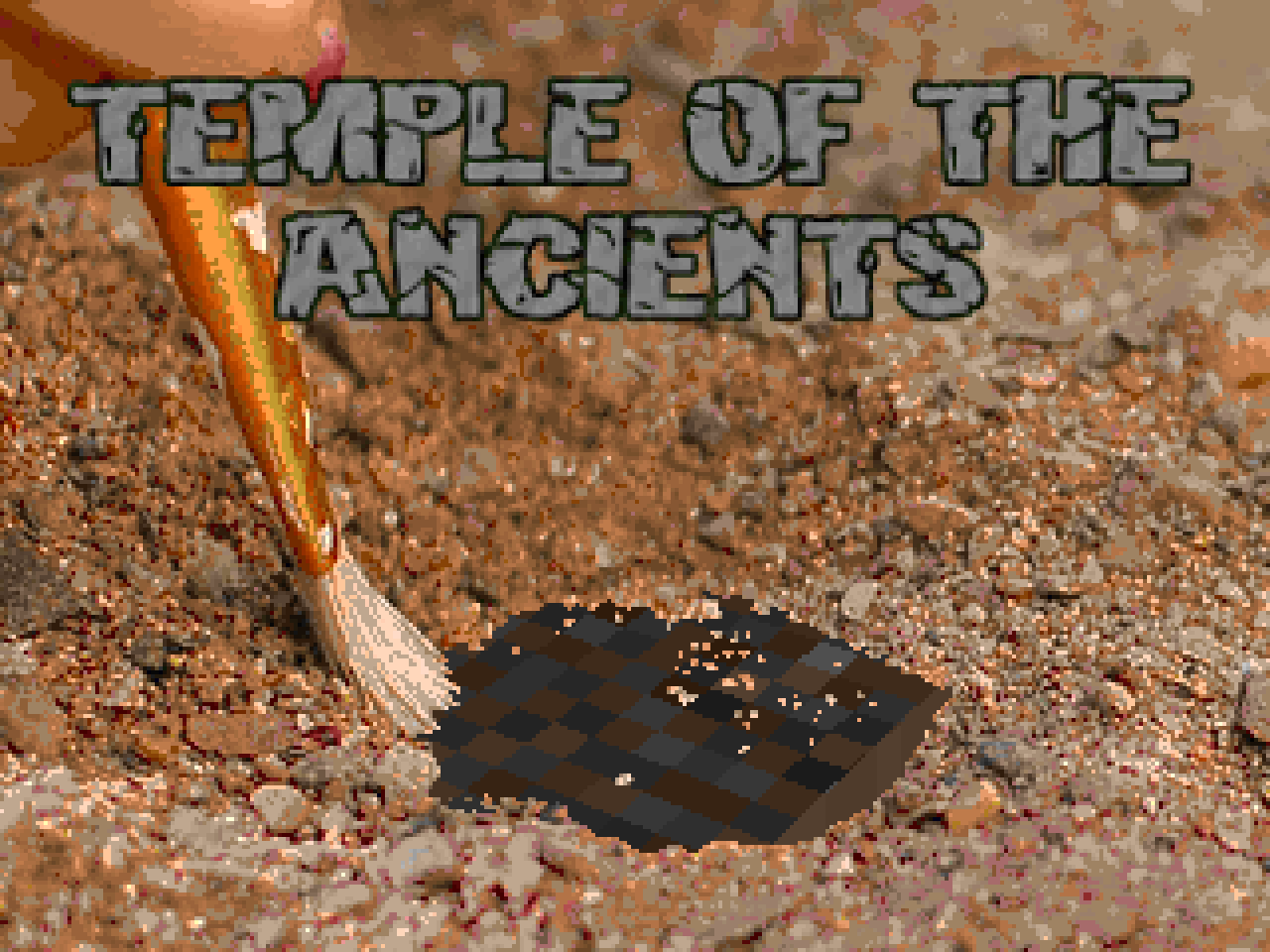 In some ways,
Temple of the Ancients
is the sort of project Rex has been leaning toward since he began his authorial career. While testing his levels in ZDoom, they weren't really specific to it until he started to embrace jumping with
Military Research Complex
.
Phoenix Rising
saw him play with the idea of if not the actual mechanics of a Hub arrangement and
Paranoia
involved the incorporation of scripted events to push the gameplay slightly beyond the tried and true limits of
Doom
.
TEMPLE2
then takes both of these elements and welds them together for a dashing adventure, released in 2000. While
Temple of the Ancients
is another five-level mapset, it sits in map slots 10-14 instead of the MAP02-MAP06 block that
Phoenix Rising
and
Paranoia
had. This is the one time I can't really guess at why it's structured as such since Claussen has used the MAPINFO lump to set skies and music.